Dom Mariani and The Majestic Kelp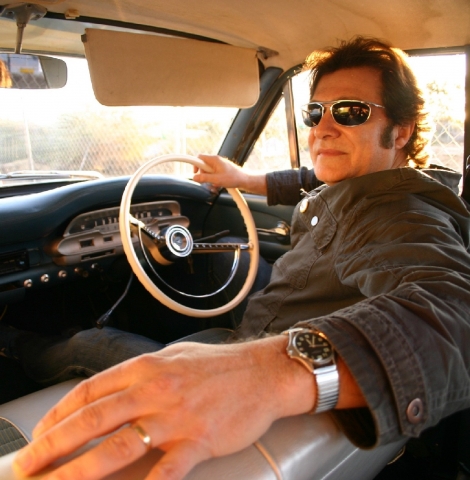 As one of Perth's most respected musicians, Dom Mariani first made his mark in the mid to late 80's fronting legendary Perth garage rock outfit the Stems and produced a string of critically lauded albums throughout the 90's with the power pop driven Someloves and DM3. These records established him as an artist of note in Australia, Europe, Japan and the US. The last half of the 90's saw Dom take his music to the live stages across Europe to consolidate his reputation as a songwriter with class and dedication. More recently, Mariani was requested by Bruce Springsteen sideman, Steve Van Zandt (Little Steven) to bring the reformed Stems across to America to perform in New York at Little Stevens Underground Garage Festival. The Stems shared the stage alongside Bo Diddley, Nancy Sinatra, Iggy and the Stooges, the New York Dolls, The Pretty Things and the Strokes to name a few.
The beginning of The Majestic Kelp came together 5 years ago at a turning point in band leader Dom Mariani's career. With the help of bassist Stu Loasby and drummer Robbie Scorer, the time seemed right to indulge his passion for instrumental sounds and finally put together a band and album which covered not only the influences acquired over the years but a look to the future of an unlimited soundscape of ideas. Since the release of their critically acclaimed work "Underwater Casino" at the end of May 2003, Dom Mariani and the Majestic Kelp have quickly established a reputation as one Australia's most interesting and exciting instrumental outfits. Combining surf guitar, blues, lounge, soundtracks, garage and pop sensibilities the band has, in it's short life, toured the East Coast playing the prestigious World Famous Spiegeltent at Melbourne's Festival of Arts and the Apollo Bay Music Festival as well having the privilege of supporting such international artists as Tony Joe White, The Black Keys, The Raveonettes and The Beach Boys at their only Australian show at Cottesloe Beach.