Hot Jerky (Stoney Joe)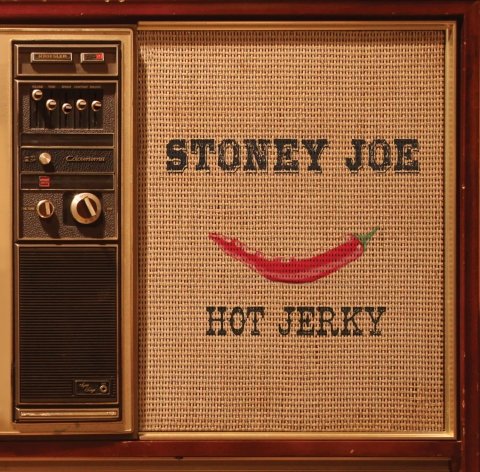 Stoney Joe plays big Country music, kinda. Fingerpicking strings and moonshine vocal harmonies sit easily alongside beat loops and a vintage SH-101 synthesizer... no worries. The live show is a foot stompin', wobble boardin', spoon slappin', wild, and at times, cinematic journey through their extensive repertoire.
The release of Stoney Joe's impressive debut album Brown Bread and Rice in 2012 saw the W.A. four-piece receive 4 1⁄2 stars in Melbourne's The Age, and pick up airplay around the country on Radio National, JJJ and various community radio. The band was nominated the same year at the WAMi Festival Awards for 'Country Music Act of the Year'.
Hot Jerky, the new album from Stoney Joe, is set to generate some serious heat. The album travels further into familiar territory and is both meticulously produced and somehow more 'live' with the band settling into an upbeat edge early in the proceedings. Each song has its own flavour, lovingly tied together by the band's idiosyncratic use of electronic instrumentation. There's an exciting lack of predictability, yet individual tracks flow from one to the other seamlessly. The breadth of the album spans upbeat mountain music like Dreamin' Tomorrow (the opening track and a classic example of the band's country sound being punctuated by retro synth). These electronic western sequences at times even evoke The Tornados' Telstar! Walk Together could be the next big line-dancing hit. The lyrical rhythm of the mandolin lifts the mood of this track as well as many others. Stars, Moon and Seas features one of the saltiest bass lines you'll hear this winter. Big Blue World is intricately produced and can't be pigeonholed. A moody folk number that tips its hat to the solar system as deep synth tones augment the feel. Kalamunda Hills reveals the band at their most whimsical. Wobble board provides an unexpected backdrop to the mournful country swagger. Not to be forgotten are the tender ballads like Cold Morning and Lonesome Joe, plus the dramatic instrumental masterpiece that is Big Rock... and more. Overall Hot Jerky reveals an uncompromising attention to the crafting of an album. Who else could possibly make music like this? The answer is nobody but Stoney Joe.
In WA the band is fast becoming a Festival favourite, with knockout performances at Perth International Arts Festival, Fringe World, Boyup Brook Country Music Festival, Nannup Music Festival and Fairbridge Folk Festival. The band is now looking forward to dropping Hot Jerky on the rest of Australia.
Like a good whiskey... this music goes down real easy.
Joe Scholz - slide, ukulele, sh101, voice, wobbleboard, piano and lead on The Devil's Play Thing.
Chris Horan - madolin, spoons, voice and percussion.
Carl Jensen - bass and voice.
Roly Skender - lead voice, guitars, harmonica, banjolele and beats.
Big Blue World by Stoney Joe (New Album Hot Jerky) by Head Records
Track Listing Show
Dreamin' Tomorrow
Stars, Moon and Seas
Walk Together
Mariah
Big Rock
Cold Morning
Ringin' Bell
The Devil's Play Thing
Lonesome Joe
Sparrow Song
Big Blue World
Kalamunda Hills
Devil's Saloon
Buy Music
Cat# HEAD189
iTunes
Hi Res Download
1800 802 061 Phone Orders Australia
+61 3 9537 7155 Overseas Orders