Fuel for the Fire (Stoney Joe)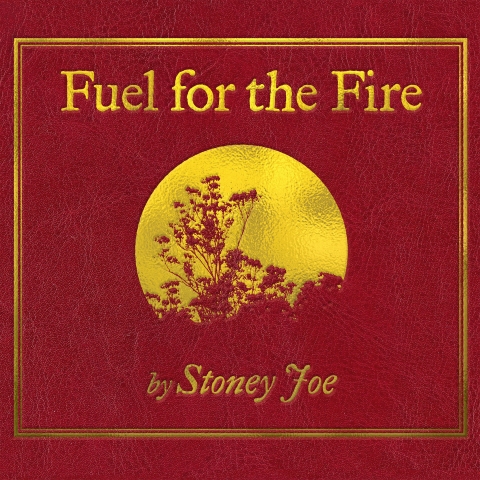 Stoney Joe aren't your typical country band. The Perth NuFolk / Alt Country outfit create atmospheric, electro-acoustic soundscapes and big, swaggering western music that'll get your feet tapping and pull on your heartstrings in the wink of an eye.
On their 3rd album 'Fuel For The Fire', Stoney Joe meld banjo, slideguitars, fingerpickin' strings together with ocarinas, spoon tappin', a stomp-box and a vintage 1980s synthesizer thrown in to boot! Featuring the melodic 'Smoke and Fire', the cruisin' 'Use Your Mind' and a nod to John Fogerty with 'Big Wheel', Fuel For The Fire is the band's strongest album to date.
Stoney Joe's live performances are a foot stompin', wobble boardin', spoon slappin', wild, and at times, cinematic journey through their extensive repertoire. Whether they're performing in the corner of a dark bar or the cosy comforts of a lounge room, Stoney Joe are also equally at home when impressing audiences on the W.A. Festival circuit which has seen them perform at Fairbridge Folk Fest, Nannup Music Festival, Boyup Brook Country Music Festival, Fremantle Winter Music Festival, Fringe World and Wave Rock Weekender in recent times.
Since the release of their debut album Brown Bread and Rice (2012), and follow up Hot Jerky (2013), music critics have lauded the band's music with "This is swinging western music at its best" (The Age) to "Stoney Joe don't just breath in the magic of unpredictability - they devour it, leaving a warmth and touching satisfaction for any listener" (Art Music Focus). They were nominated for 'Country Music Act of the Year' (2012 Kiss My WAMI), 'Independent Album of the Year' (2014 WA Country Music Awards) and were winners of the 'Best Video Clip' for 'Dreamin' Tomorrow' at the 2014 WA Country Music Awards. (104)
Stoney Joe's rootsy approach to folktronica and unique song writing talents give their live shows an idiosyncratic tilt, helped along by glorious (if somewhat rough and ready) 4-part vocal harmonies.
Stoney Joe are:
Roly Skender - lead vocals, guitars, banjo, banjo-uke
Joe Scholz - slide, keyboard, ukulele, vocals
Chris Horan - mandolin, percussion, guitar, vocals
Carl Jensen - bass, vocals and occasional train whistle
Track Listing Show
Green Gums


R Skender

No More Roving


R Skender / C Jensen / C Horan / J Sholz

Roadhouse Man


R Skender

Smoke and Fire


R Skender

Big Wheel


R Skender / J Foggarty

Broken String Theory


R Skender / C Jensen

Holy Waters


R Skender

Use Your Mind


R Skender / C Jensen

Rising Water


R Skender / C Jensen

Hammerfall


R Skender

I Been Around


R Skender

Churn


C Jensen

Southern Line


R Skender

Walking with my Sorrow


R Skender
Buy Music
Cat# HEAD225
Hi Res Download
1800 802 061 Phone Orders Australia
+61 3 9537 7155 Overseas Orders