Nick Batterham

Nick Batterham released his first records as the singer-songwriter of Blindside in 1991. They supported international acts like Smashing Pumpkins and received accolades including "single of the week" in UK Spin Magazine in '93. He joined The Earthmen, playing a bunch of supports (INXS, Buffalo Tom, Lemonheads, Teenage Fanclub). They toured the USA and UK in '94 with the backing of Seed/Atlantic records when Nick was just 21 years old. Signing locally to Warners, they embarked on a few years of intensive recording and touring. Their debut album received 5-star reviews and an ARIA nomination for Best Debut Album in 1997.

Since then, Nick has been doing sound design and music for film and TV. He was nominated for a 2009 AFI award for best sound. He recently set up a recording studio for his film work and to be able to record his own songs….but ended up using the gear to produce albums for Cordrazine, Blackchords and The Summercats. Nick also plays guitar in Cordrazine.

After 20 years, this latest endeavor is the first time Nick Batterham has released music under his own name. The songs were recorded at home, with most instruments played by Nick. The performances are real and honest. Nick records himself on the day he writes a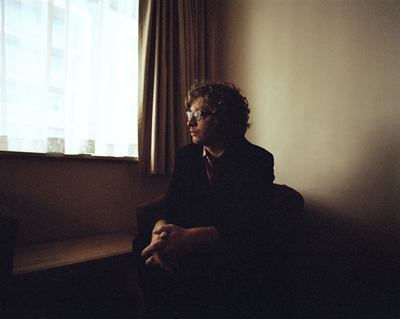 song, so the emotions are fresh and his playing is not over-rehearsed. Each song is a moment captured. He records a live performance - singing while playing guitar or piano so his voice sounds loose and lazy.
Music Awards and Nominations:
Flickerfest winner 2011 - Best Achievement in Sound (The Father)
AFI nominee 2009 - Best Sound In A Documentary (Lionel)
Flickerfest winner 2006 - Best Sound Design (Blue Tongue)
ARIA nominee 1997 - Best Debut Album (The Earthmen)
Selected Reviews for Second Lovers:
"Second Lovers is either the sound of Bob Dylan gone sleazy or Grinderman gone slick...imagine somebody took Grinderman, shaved them up good and proper, then taught them how to do up a tie and wear some of Bryan Ferry's old suits. Bingo bango, you've got Nick Batterham. Every song sounds like a drunken late-night phone call full of horniness and self-hatred. Desperate come-ons and regretful morning-afters rarely sound this good." Jody Macgregor – Rave Magazine 08/02/11
"A captivating mix of soul, indie folk and dramatic pop…one of the albums of the year." Jeff Jenkins – Inpress Magazine 3/11/10

"Recalls the open spaces and emotional force of that great Australian band The Triffids" Noel Mengel – Courier Mail 12/02/11

"Nick Batterham personifies talent of the highest order in a most unheralded manner." The Boomeister – Inpress Magazine 20/10/10

"This is the perfect acoustic album." Liz Elleson - The AU Review 4/03/2011
Check out the official video clips - "Dragonfly"
"From Now On"
Recent Releases