Jeff Raglus
Jeff Raglus was trumpet player and vocalist with The Bachelors from Prague and founder of the Feeling Groovies. He has worked in and established countless other well known Australian groups including Fogg, The Beachniks and Dubble Dub.
He is also an artist of some repute having worked with MAMBO and extensively on his own books, exhibitions and CD cover/artwork including the CD artwork for all of his releases.
His Awards include two JJJ Awards for Best CD Artwork in 2001 for the Best Of the Black Sorrows, and The Feeling Groovies, Crowd Pleaser.
For information on Jeff Raglus' new musical project, 'Victoriana Gaye' with singer songwriter Vicky Gaye, please click here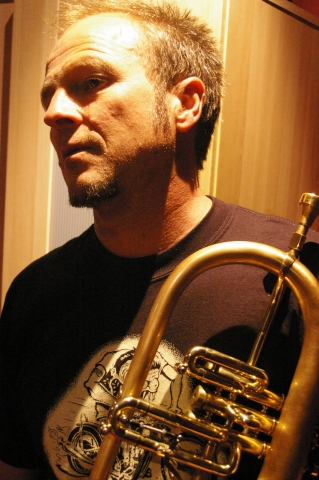 Recent Releases
Also appears on...